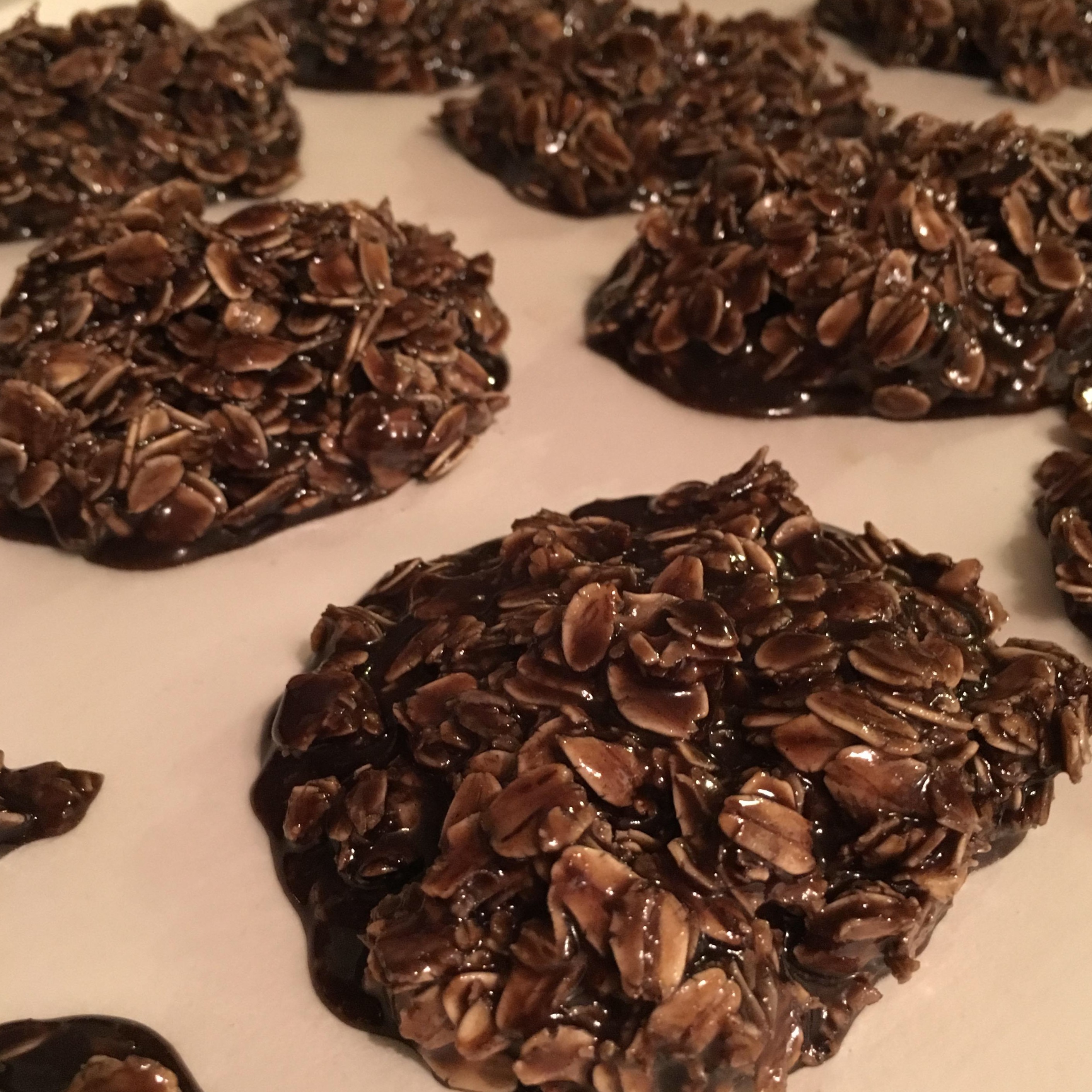 So my all time favorite flavor combinations are chocolate and peanut butter and so these are some of my favorite sweet treats!  And, added bonus, I love these cookies because they add a quick burst of energy to my day - I guess the sugar and dark cocoa at first, and then the oats and peanut butter that sustains a bit longer.  So easy to make, although I do confess that finding just the right magical moment to remove the concoction from heat is key to having a cookie that will not just stay gooey for several days (although it's still chocolate and peanut butter, so it tastes good with a spoon too) ;).  And, also easy to do non-vegan with a few substitutions, but it's so easy to make vegan, and so yummy, so that's the choice for me! Ok, here's what I do...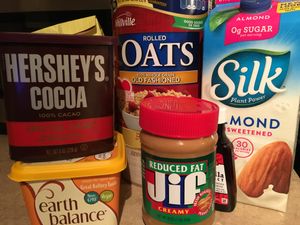 Ingredients:
-3 cups oats (rolled for a more chewy texture, but quick is great for a softer texture)
-1 1/2 cups sugar
-4 tbsp unsweetened cocoa powder
-1/3 cup vegan spread (I love love Earth Balance!)
-1/2 cup almond milk
-pinch of salt
-2/3 cup peanut butter (I think creamy is the best, but crunchy can be used too!)
-1 tsp vanilla extract
I have seen a variety of suggestions on how to mix all the ingredients together, and I have tried a variety of methods, but here's the one I used this time and seemed to work well!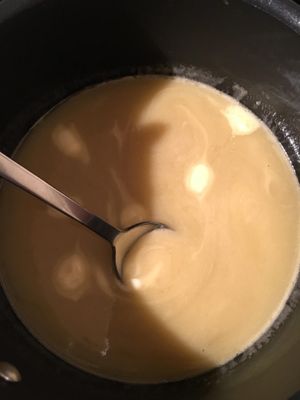 Step 1. Bring almond milk, vegan spread, and sugar to a boil and immediately remove from heat.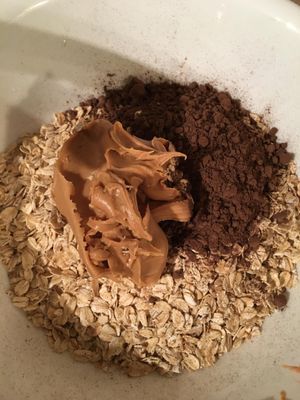 Step 2. Combine oats, peanut butter, and cocoa powder in large bowl.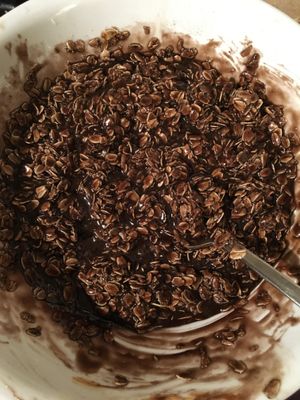 Step 3. Pour the boiled mixture into the bowl with other ingredients and mix.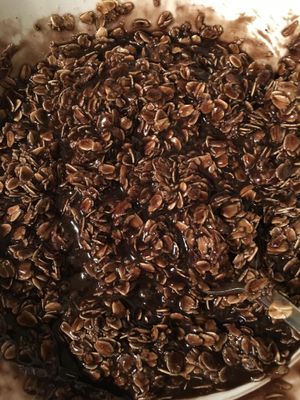 Step 4. Now with a spoon, lay out on wax paper and wait a good 30 minutes for your cookies to harden (although I love them still warm and soft!)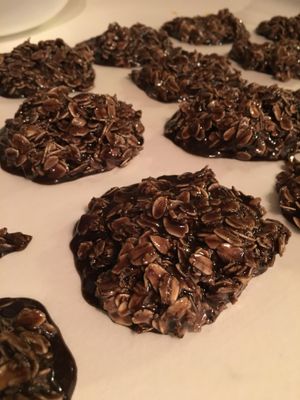 Step 5. Basically eat them any time, chocolate and peanut butter, can't go wrong! :)