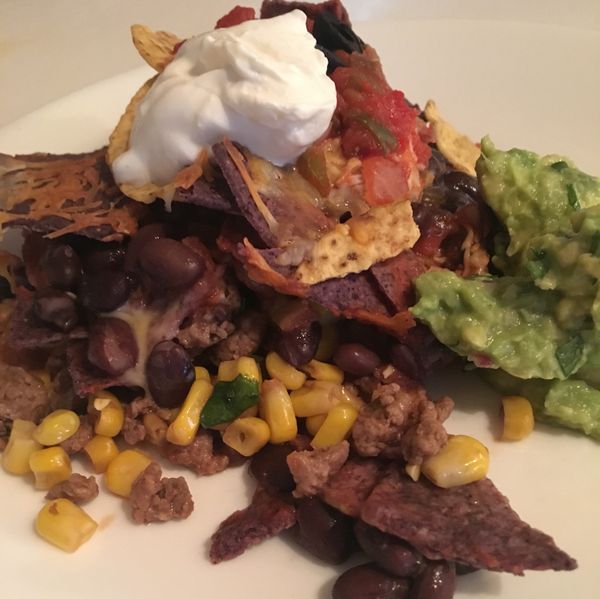 I've been making this dish for a little while now - it's easy, festive, and delicious - so it has all the characteristics of a perfect Super Bowl dish!  With so many yummy Mexican flavors in one dish it is like a 'party in a pan' ;). Obviously, specific ingredients and amounts can be left up to your personal or dietary preference.  OK, let's make it! Prep time: about 10 mins, Baking time: about 40 mins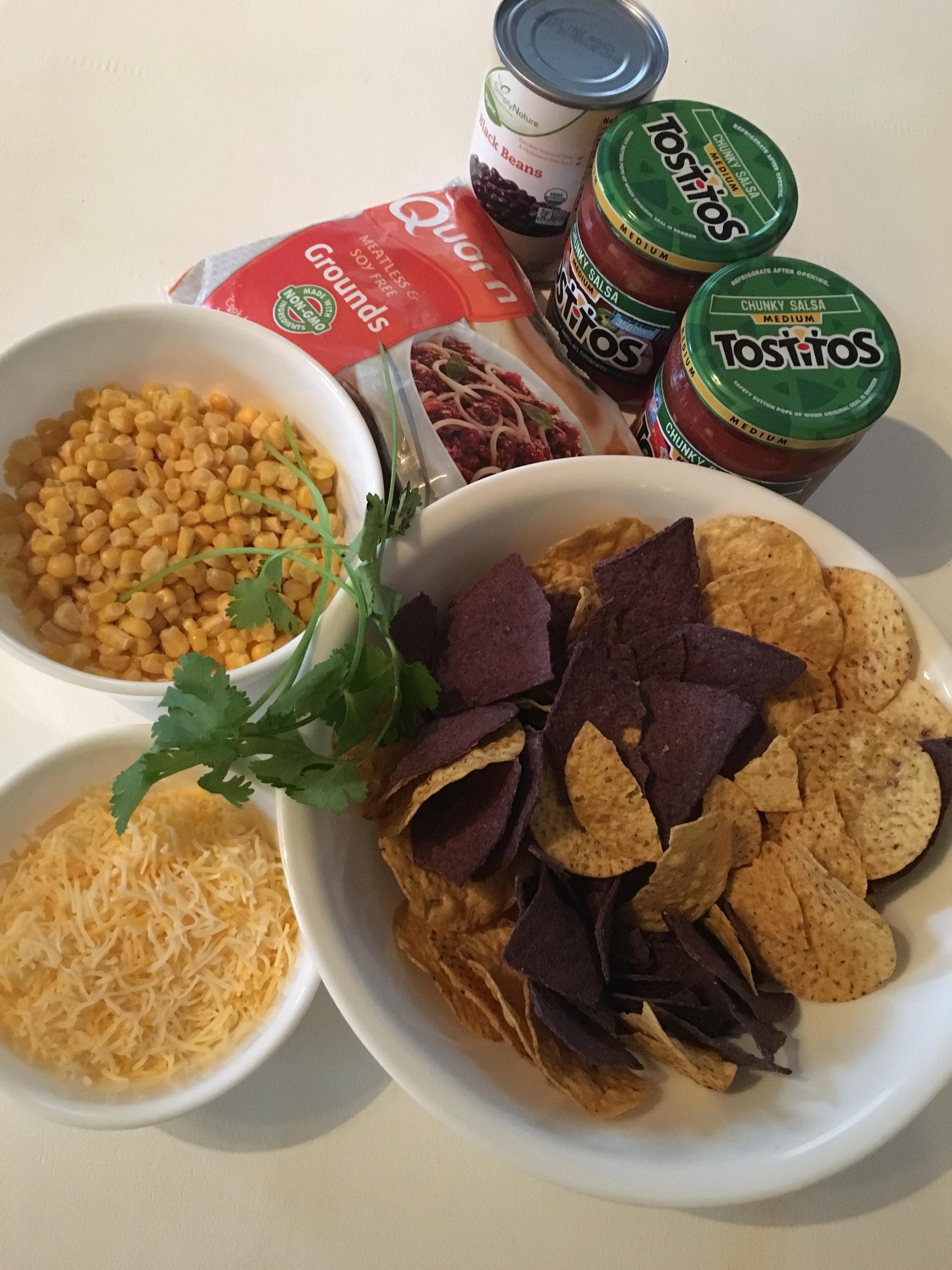 Ingredients:
1 large bag of tortilla chips, at least 10 oz bag (I mixed blue and yellow corn chips which was fun!)
shredded Mexican blend cheese, 2 cups
meatless grounds, 1 cup
sweet corn, 1 cup
black beans, 1 can
salsa, at least 30 oz
sliced black olives, 1/8 cup
cilantro (a couple sprigs optional to season)
Cooking ware: saute pan/skillet and baking dish (I used a 9x9x1.5 inch pan)
The key is just layering and mixing in the chips, cheese, and salsa amongst the other ingredients where possible!
1. Cook meatless grounds and corn.  In a skillet, mix meatless grounds and corn with chopped up cilantro. Cook on medium heat for about 4-5 mins.2. Line baking dish with a layer of tortilla chips (about 2 chips deep)
3. Add a layer of about 1/2 cup cheese and cover with a few more chips
4. Layer about a 1/4 of the salsa
5. Layer the corn and meatless grounds mix
6. Layer about a 1/4 of the salsa
7. Layer of chips
8. Layer about 1/2 cup cheese
8. Layer the full can of beans
9. Layer about a 1/4 of the salsa
10. Layer of chips
11.Layer about 1/2 cup cheese
12. Top with the rest of the salsa
13. Sprinkle with the rest of cheese, a few chips to top, and olives (if desired)
Cover and bake for 30 mins at 350° , then bake uncovered for 10 mins.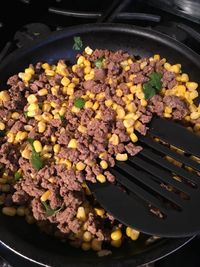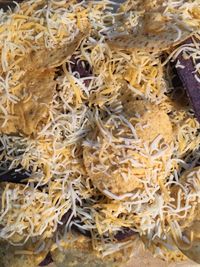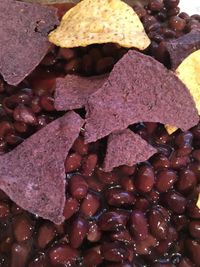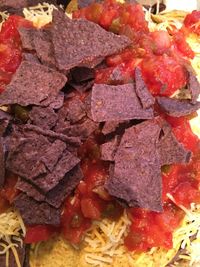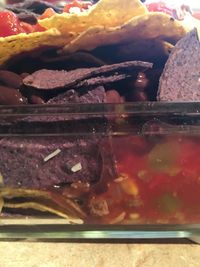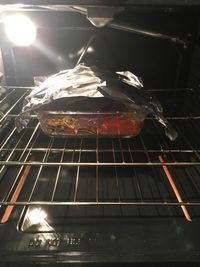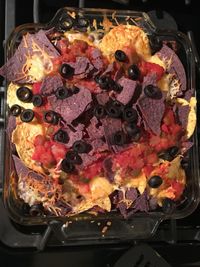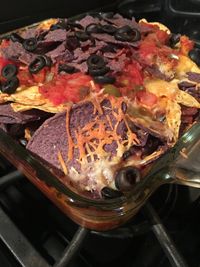 Serve with sour cream and guacamole!