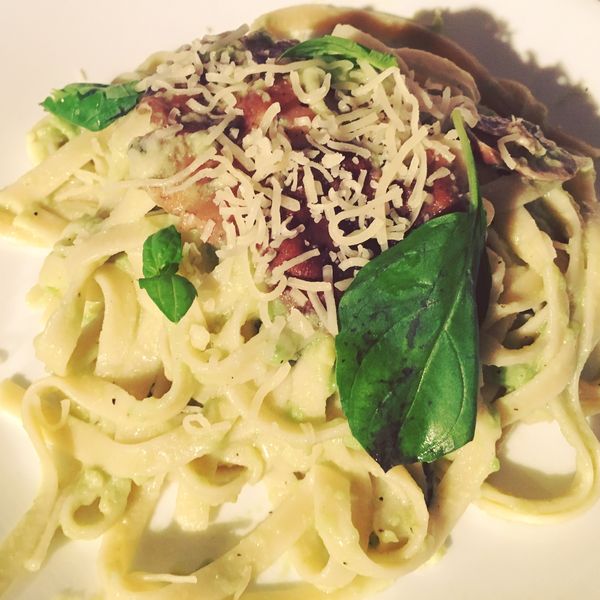 I absolutely LOVE alfredo, BUT I also love the idea of staying away from so much milk and cream in alfredo sauce.  My dreams have finally come true in the form of a VEGAN alfredo that actually tastes SO GOOD and is MUCH HEALTHIER!  I found a few different pasta and alfredo recipes online and then decided to experiment to find the combination of flavors that I thought was just right, and now, satisfied with the final product, I can share!  FYI, You have the option here to substitute your choice of milk or cheese if you prefer dairy. In any case, I hope you enjoy!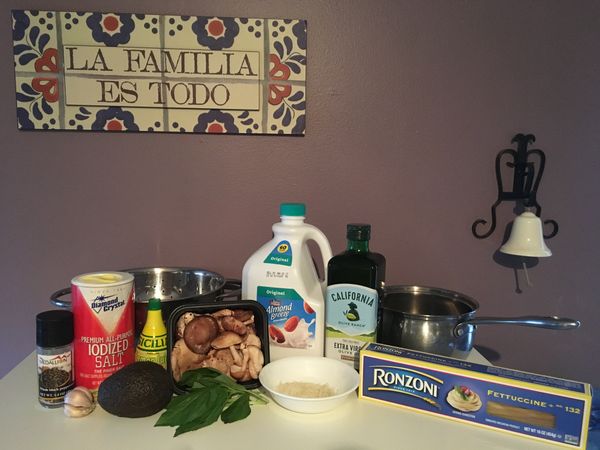 Ingredients

8 oz. fettuccine noodles

For sauté mushrooms:
8 oz. container shiitake mushrooms
2 tbsp olive oil, extra virgin
3 cloves garlic, minced
1/4 cup fresh basil
2 tbsp lemon juice
1/4 tsp salt
black pepper to taste

For sauce:
1 cup milk of choice (I used almond milk)
1 avocado mashed
1/2 tsp salt

For garnish:
1/2 cup grated parmesan (I used vegan parmesan)
1/4 cup fresh basil
Step 1.
So the first thing you want to start is cooking the pasta.  Boil those fettuccine noodles! (Start Step 2 while noodles are boiling). When noodles are tender and ready, strain, and set aside back in the pot with just a tiny bit of olive oil mixed in to keep the noodles from sticking.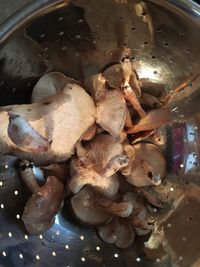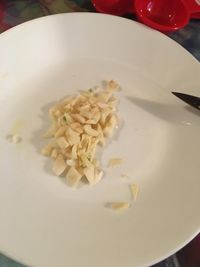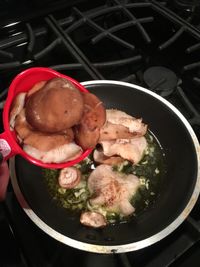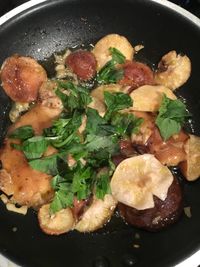 Step 2.
Start sautéing the mushrooms.  To do this, first make sure your mushrooms are rinsed and stemmed. In asaute/frying pan set to low heat, add  your old, mushrooms, minced garlic, lemon juice, salt, and pepper. Add a 1/4 cup of chopped up pieces of the fresh basil.  Stir occasionally. Mushrooms can sauté on low for approximately 10-15 mins.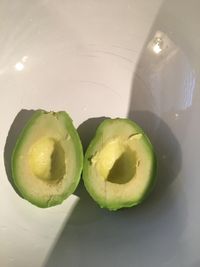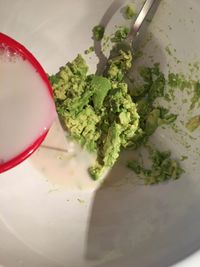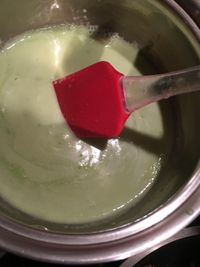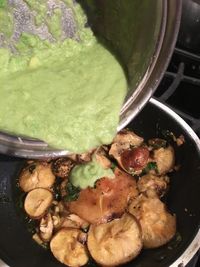 Step 3.
Make the sauce. First, mash the avocado.  Add your choice of 1 cup milk to the mashed avocado and mix. You have the option of using a blender or food processor for a creamier texture. Place the smooth mixture in a sauce pan and stir in the salt.  Bring this to a boil and stir.  Then pour in with the sautéed mushrooms.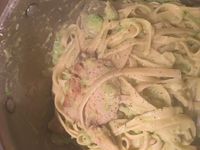 Step 4.
Poor your shiitake mushroom avocado alfredo sauce into the pot of noodles and mix together.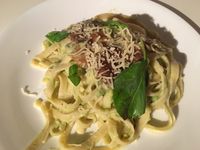 Step 5.
Serve with bits of fresh basil (the basil really adds a lovely fresh taste!) and your choice of parmesan cheese. 
Enjoy! :)