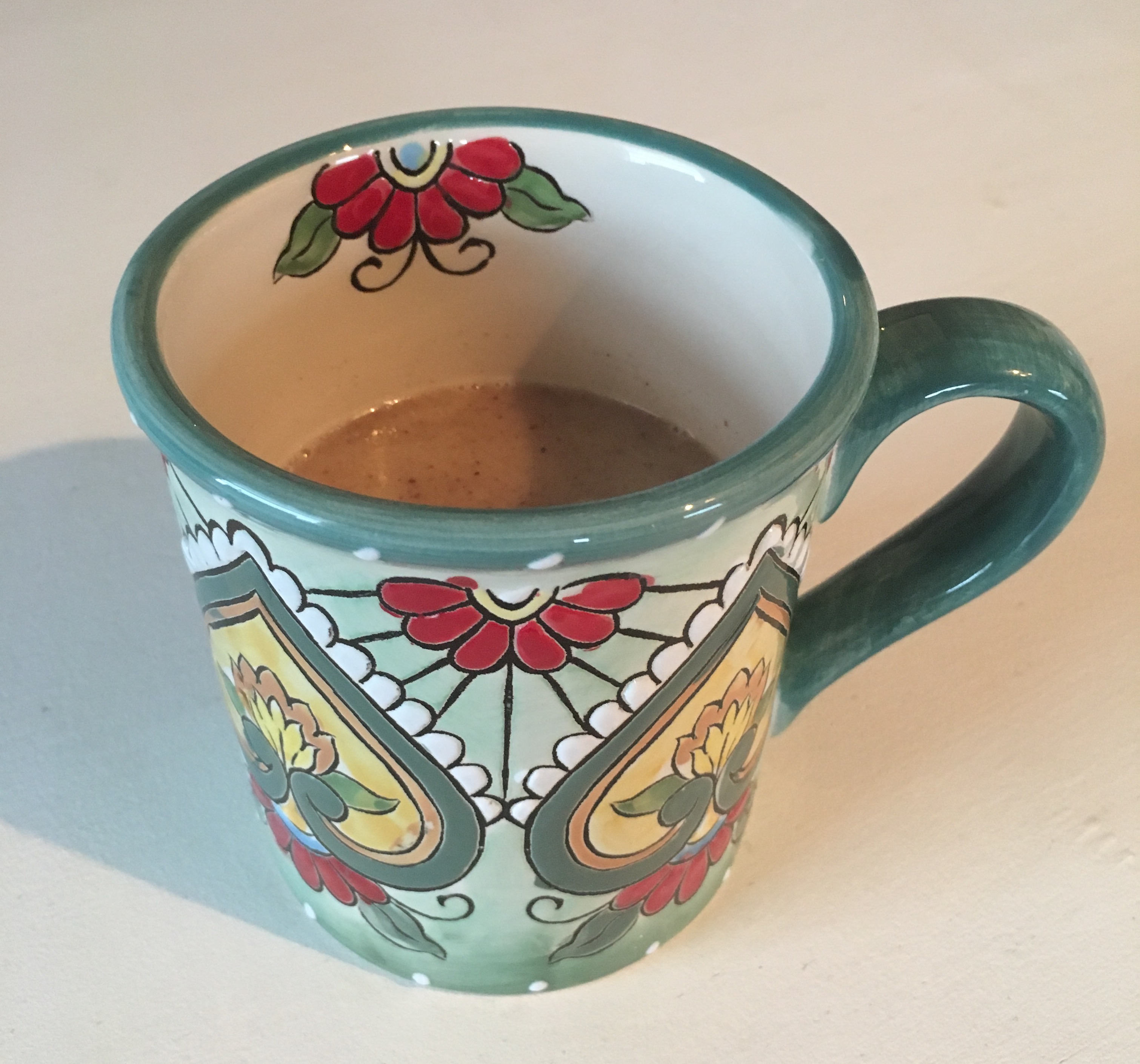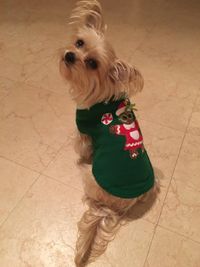 It's a New Year 2017!  Wow, which means, I need to find some tasty and sweet comfort drinks to warm up to on these cold blustery days.  And although I do love sitting in Starbucks or my local coffee shop to do some work, sometimes it's great to not have to make the trek out - and be able to cuddle up with my pup.  And so, after some searching of tasty wintry drinks, some selections of my favorite flavors, a tiny bit of creativity, and most importantly, some inspiration and help from my pup Daisy and her pretty little 'gingerbread sweater', I decided to try out my own version of "Gingerbread White Hot Chocolate". And, I'm so glad that I did because this one is SERIOUSLY SO GOOD!! Ok, so let's get to it..here's the easy recipe and a few pics along the way.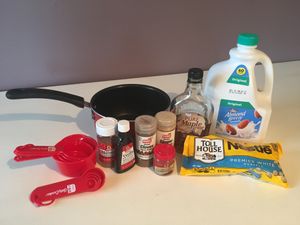 Ingredients:
-2 cups milk of choice (I used plain unsweetened Almond Breeze today)
-1/4 cup white chocolate morsels (heaping is fine :) )
-1 tsp vanilla extract
-1 tsp ground ginger
-1/2 tsp cinnamon
-1/4 tsp cloves
-1/4 tsp nutmeg
-1 tsp maple syrup
Now, it's so simple, just put the stove on low heat, and start adding these ingredients one by one and stirring along the way until it's nice and hot with a bit of steam starting to show.  In the end, you'll have enough for 2 servings.  Pro tip: Add a bit of espresso for an extra little kick!