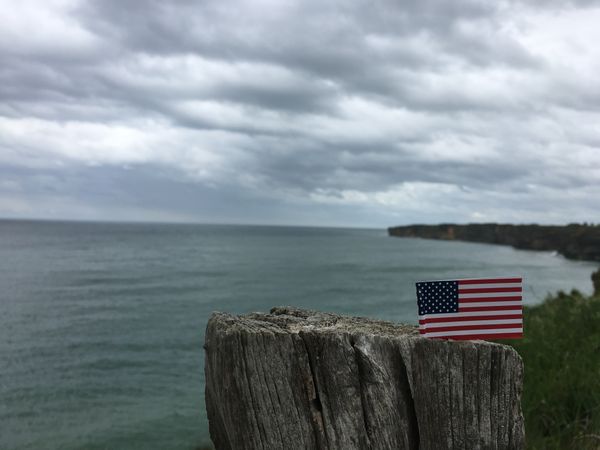 Happy Independence Day! This 4th of July I am embarking on a new voyage on Carnival Elation! I will be playing at the piano bar on this ship until September 2.  I can't wait to see what this next adventure brings!
My between-cruises break was filled with awesome learning opportunities traveling through Europe, visiting a fewplaces crucial to the battle on the European front of the military effort in WWII.  Places like Normandy on D-Day and Bastogne.  Those images and stories are still on my mind, especially today when we celebrate America's independence.
Enjoy the day with friends, family, (or crew members)!  What a wonderful time to be alive and able to create and share!  
Photo: Pointe du Hoc in between Omaha Beach and Utah Beach in Normandy, France.